The Faculty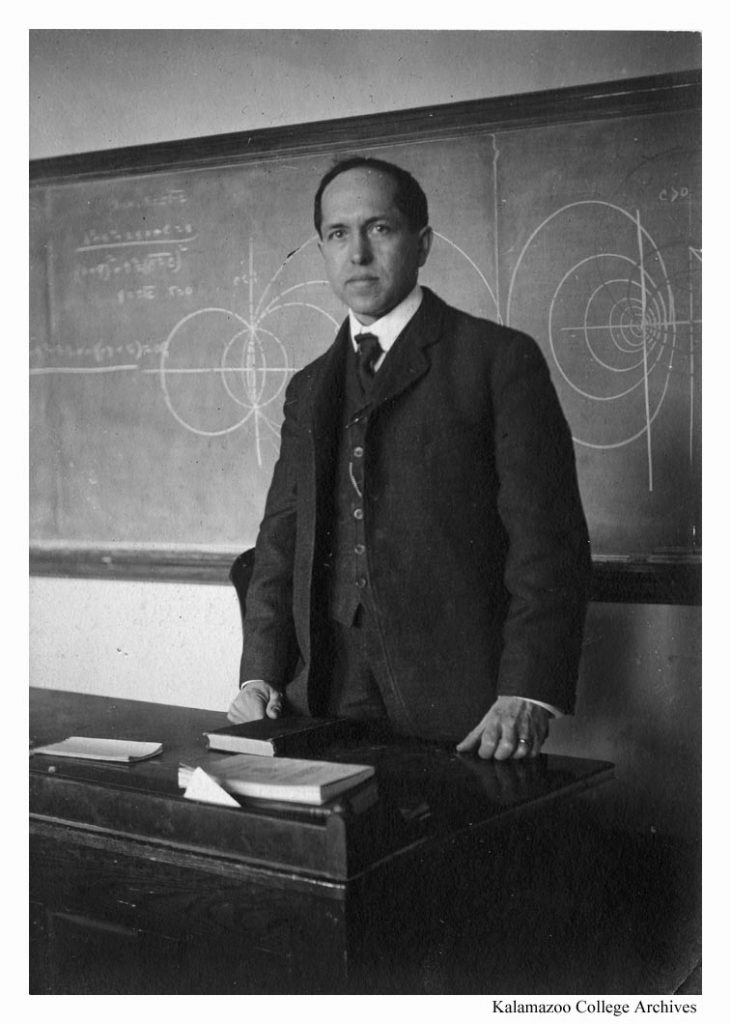 In 1904-05 there were eight male professors at the college and four female instructors. At this time, women only held the title of instructor, not professor. Arthur Gaylord Slocum was president of the college, having assumed the role in 1892. The Professor of Psychology and Pedagogy was Herbert Lee Stetson who would become the college's president in 1912 as well as becoming the namesake of the current day chapel.
Classes
Classes in the following subjects were available to students: philosophy; pedagogy; history of art; biblical literature; social and political science; history; Greek; Latin; German; French; English and American literature; and rhetoric, composition, and public speaking. Coursework in the following sciences was offered: mathematics, astronomy, chemistry, physics, biology, and geology.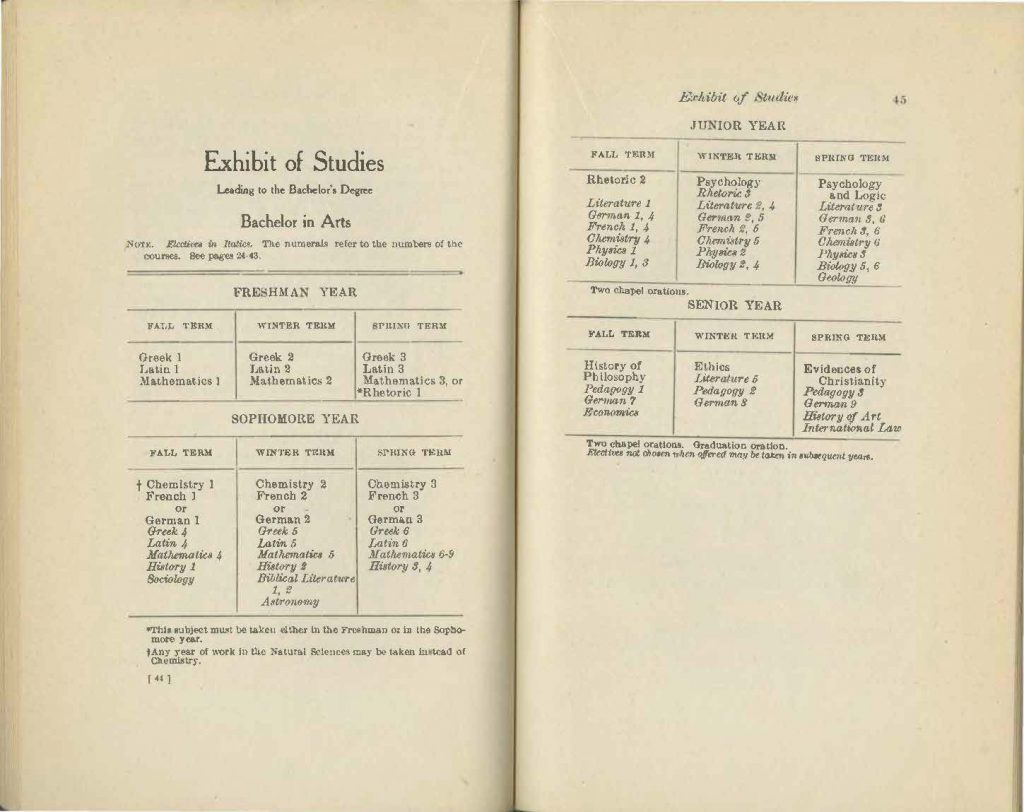 Degrees
Kalamazoo College offered three degrees: Bachelor in Arts, Bachelor in Philosophy, and Bachelor in Science.